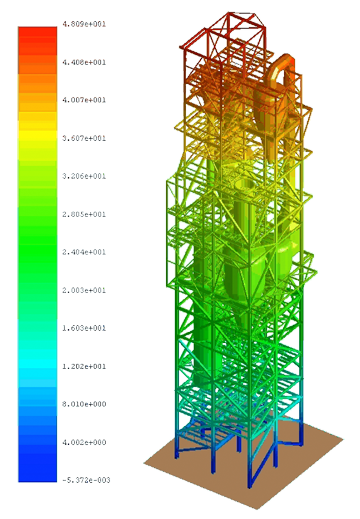 Copyright Statement
Copyright laws of the United States of America protect the contents of the www.appliedscienceinteurope.com website (ASI Site). Materials will display a copyright notice and no portion of such materials may be reproduced in any form, or by any means, without the prior written consent of Applied Science International, LLC (ASI). To obtain reproduction consent, make your request via the Contact Us page.
Terms of Use
1. All materials on the ASI Site are copyrighted and may not be used without the written permission of ASI except as provided in these Terms and Conditions.
2. All parties shall use the ASI Site for lawful purposes only. No party shall post or transmit through the ASI Site any material that violates or infringes in any way upon the rights of others, that is unlawful, threatening, abusive, defamatory, invasive of privacy or publicity rights, vulgar, obscene, profane or otherwise objectionable, that encourages conduct that would constitute a criminal offense, give rise to civil liability or otherwise violate any law, or that, without ASI's express prior approval, contains advertising or any solicitation with respect to products or services.
3. Any personal data (for example, name, address, telephone number, or e-mail address) transmitted to the site by electronic mail or otherwise, will be used by ASI in accordance with ASI's privacy policy. Any other communication or material transmitted to the site, such as questions, comments, suggestions, or the like, will be treated as non-confidential and non-proprietary.
4. Under no circumstances, including, but not limited to, negligence, shall ASI, its subsidiaries or affiliates be liable for any direct, indirect, incidental, special or consequential damages that result from the use of, or the inability to use, ASI materials, products, or services. You, as the user, specifically acknowledge and agree that ASI is not liable for any defamatory, offensive, or illegal conduct of any user. If you are dissatisfied with any ASI material, products, or services or with any of ASI's Terms and Conditions, your sole and exclusive remedy is to discontinue using ASI services.
5. Images of people or places displayed on the site are either the property of, or used with permission by, ASI. The use of these images by you, or anyone else authorized by you, is prohibited unless specifically permitted by these Terms and Conditions or specific permission provided elsewhere on the site. Any unauthorized use of the images may violate copyright laws, trademark laws, the laws of privacy and publicity, and communication regulations and statutes.
6. The trademarks, logos, and service marks (collectively the "Trademarks") displayed on the site are registered and unregistered Trademarks of ASI. Nothing contained on the site should be construed as granting, by implication or otherwise, any license or right to use any Trademark displayed on the site without the written permission of ASI. The use of the Trademarks displayed on the site, or any other content on the site, except as provided in these Terms and Conditions, is strictly prohibited. You are also advised that ASI will aggressively enforce its intellectual property rights to the fullest extent of the law, including criminal prosecution.
7. Some of ASI's sites contain links to other sites whose information practices may be different from ASI's. You should consult the other site's privacy notices, as ASI makes no warranties regarding the information that is submitted to, or collected by, these other sites.
8. Software and other materials from this site may also be subject to United States Export Control. The United States Export Control laws prohibit the export of certain technical data and software to certain territories. No videos from this site may be downloaded or exported (1) into (or to a national or resident of) Cuba, Iraq, Libya, North Korea, Iran, Syria, or any other country to which the United States has embargoed goods; or (2) anyone on the United States Treasury Department's list of Specially Designated Nationals or the U.S. Commerce Department's Table of Deny Orders. ASI does not authorize the downloading or exportation of any software or technical data from this site to any jurisdiction prohibited by the United States Export laws.
ASI may at any time revise these Terms and Conditions by updating this posting. All users are bound by any such revisions and should therefore periodically visit this page to review the current Terms and Conditions to which they are bound.
Privacy Policy
Protection of personal privacy is a major concern of ASI. ASI maintains the anonymity of each responder unless that responder has expressed consent to release certain personal information or responses.
In the same way, ASI protects the identity of those who access its Web sites. The following policy provides details as to the types of information collected through ASI web sites, including personal information and how it is treated.
Information Collected by Web Site
ASI Web sites gather information in two ways: (1) indirectly (for example, through site technology), and (2) directly (for example, when the site visitor voluntarily provides information on various pages).
Information Collected Indirectly
ASI indirectly collects a variety of information pertaining to the use of its Web sites. One type is related to site traffic volume and patterns, such as the number of visitors to a given site or page on a daily basis. This type of indirectly collected information is gathered through various means, such as an IP address, which is a number that is automatically assigned to your computer whenever you are surfing the Web. Web servers, the computers that "serve up" Web pages, automatically identify your computer by its IP address. When you visit a page from ASI, our servers log your computer's IP address.
Only designated administrators have access to this information, and it is used only for administrative and planning purposes to meet the needs of our users, including but not limited to the improvement of the content of the site and the customization of the content and/or layout of the site for individuals or groups of users.
Other types of indirectly collected information are stored in "cookies." Cookies are small files of electronic information that a Web site can transfer to a visitor's hard drive to help that visitor while on the site. Some ASI sites use cookies simply to store a user code so that users do not have to re-enter their information when rejoining the site. The use of cookies is standard on the Internet. Although most Web browsers automatically accept cookies, the decision of whether to accept them is yours. A browser can usually be adjusted to prevent the reception of cookies, or to provide notification whenever a cookie is sent to you. Even without accepting a cookie, you can still access most of the features offered by ASI Web sites.
Information Collected Directly
ASI also collects information that is voluntarily provided by site visitors, such as a name or an e-mail address. When ASI collects this type of information, we will notify you as to why we are asking for the information and how it will be used. It is entirely your decision whether or not to provide the requested information. Such personal data is collected when a site visitor registers or requests Web services. This information is kept completely confidential and will be used only to contact you. You may choose to have this information removed at any time.ASI will never knowingly barter, trade, or sell access to our database of registered users.
Correcting and Changing User Information and Preferences
If you are receiving e-mail communications from ASI but wish to discontinue the service, you may request to do so at any time by filling out a request form on the Contact Us webpage. You also have the option to request a revision of your user information at any time in the same manner.
Information Security
ASI understands the need for user privacy, and we maintain strict security procedures to protect your information. ASI has appointed an Administrator to monitor privacy practices.
Access to your data is strictly limited to specific individuals who have been trained to respect user privacy. The access given to these employees is confined to their need for such information for business reasons. A log of those who accessed the data is maintained and monitored to prevent security breaches.
What other information should I know about my privacy?
ASI contains links to other Web sites. Note: When you click on one of these links, you are entering another Web site for which ASI has no responsibility. We encourage you to read the privacy statements of all such sites, as their policies may be materially different from ASI's Privacy Statement. You are solely responsible for maintaining the secrecy of your passwords and account information. Please be very careful with this information, especially whenever you are online.
In addition to the circumstances described above, ASI may disclose member information if required to do so by law, court order, as requested by other government or law enforcement authority, or in the good faith belief that disclosure is otherwise necessary or advisable including, without limitation, to protect the rights or properties of ASI or if we have reason to believe that disclosing the information is necessary to identify, contact or bring legal action against someone who may be interfering with our rights or properties, intentionally or otherwise, or when anyone else could be harmed by such activities.
What safeguards are in place to protect the loss, alteration, or misuse of my information?
All personally identifiable information you provide to ASI is transmitted using SSL (Secure Socket Layer) encryption. SSL is a proven coding system that lets your browser automatically encrypt, or scramble, data before you send it to us. In addition, when you make purchases on ASI, you are protected by ASI's Shop Safe Security.
Children and Privacy
ASI encourages parents and guardians to be fully familiar with the sites visited by their children. ASI sites will not intentionally contain content that is generally considered unsuitable for children.
Links to Other Sites
ASI web sites may contain links to sites owned and/or operated by other organizations, and the privacy policies of those sites may differ from that of ASI. These sites may collect data and make use of it in ways that ASI does not. We encourage you to review the privacy policies posted on all third-party sites.
Transfer of Information
In accessing ASI Web sites, you may be transferring personal data that is used by ASI for statistical, administrative, or marketing purposes. As a worldwide organization, ASI collects data that may be transferred internationally throughout ASI offices worldwide. In using any ASI site you consent to having your information transferred to and processed in the United States or any other country in which ASI is located or conducts business. If ASI seeks to collect any additional personal data, you will be informed of the proposed uses of that data and asked for your consent.
Policy Updates
This Privacy Policy represents ASI's promise to its Web site users. Additional information that is particular to specific ASI sites may exist, and updates to this policy may be posted. Therefore, we suggest that users who have specific concerns about the information being gathered and the use of that information regularly view the Privacy Policy on each site. ASI reserves the right to change the policy on its use of information collected at any time.
Additional Questions or Comments
If you have any additional questions or comments regarding ASI's Privacy Policy, please fill out the form on the Contact Us webpage.
Trademarks
Extreme Loading® for Structures, SteelSmart® System and ASI® are registered trademarks of Applied Science International, LLC. Autodesk® Revit® Structure (2008/2009/2010), Autodesk® 3ds Max®, and Autodesk® Maya® are registered trademarks of Autodesk, Inc. Bentley MicroStation® and STAAD® are registered trademarks of Bentley Systems, Inc. Abaqus® is a registered trademark of Dassault Systèmes. ANSYS® and Gambit® are registered trademarks of ANSYS, Inc. I-DEAS® is a registered trademark of Siemens PLM Software. LS-Dyna® is a registered trademark of Livermore Software Technology Corporation. Nastran® is a registered trademark of the National Aeronautics Space Administration. Patran® is a registered trademark of MSC Software Corporation. SAP 2000® and ETABS® are registered trademarks of Computers and Structures, Inc. All other brand, product, service and feature names or trademarks are the property of their respective owners.
Disclaimer
The information on this site is provided without warranty of any kind, expressed or implied, including that of fitness for a particular purpose. ASI makes no warranties or representations regarding the accuracy or completeness of the information. Comments or concerns may be e-mailed to customersupport@appliedscienceint.com
In no event shall ASI be liable for any incidental or consequential damages.